British Airlines baggage notice at BWI...
the original Desk caption was "... and just who invented the English language?"
---

Sign on Canal near Drawbridge.
"It makes you wonder what sort of danger they blow the horn for."
---

Stickers on the back of a semi cab.
---

A PCB warning sticker on a transformer the size of your car.
"We're all glad the PCB's passed the test aren't we?"
---

Even your garbage can warns you about doing stupid things.
Since it is hard to read we'll translate for you:
Do not place flammable hot ashes or coals in this container. Keep lid closed.
---

Alarm warning on storage unit trailer.
---

Even America's Pastime warns us about possible dangers.
---

Warnings on the door of a data center.
NOTE: phone number was edited out.
---

Instructions posted near a boat ramp in a state park.
---

Even the pizza guy has a flier these days.
NOTE: phone number was edited out.
(Yes the Desk tipped the driver!)
---

The ULTIMATE in Ethnically Correct warnings on a baby changing shelf in a public restroom.
---

One of the Desk's day job co-workers with a bag used for packaging for computer parts. The symbol either means that watching too much TV or perhaps putting the bag over your head, will kill you.
---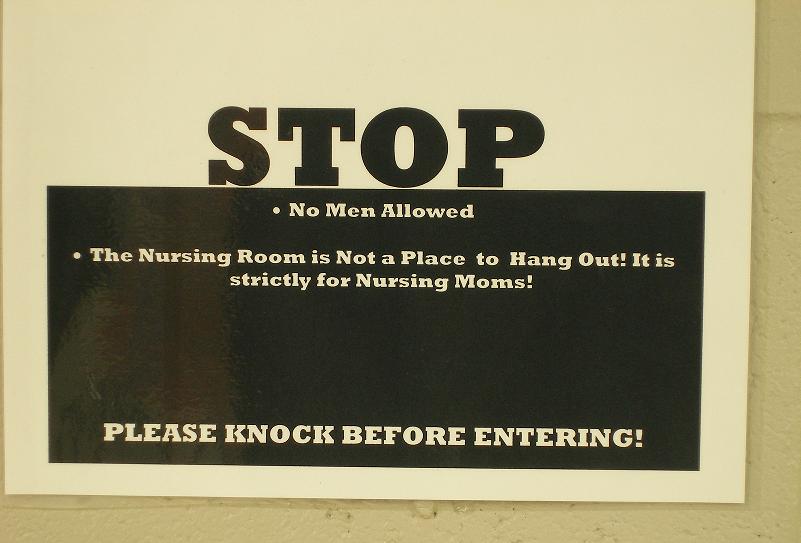 On the door of a room in the basement of a church.
This, of course, begs the question- If nobody else is allowed except the breastfeeding mother, .... wait for it .... just WHO is she nursing?!?!
cue 'rimshot' from the drummer
---

Signs posted on historic covered bridge in Lancaster, PA, USA.
---

But I want to measure my crabs over there.....
---

They are very serious about these things in Texas.